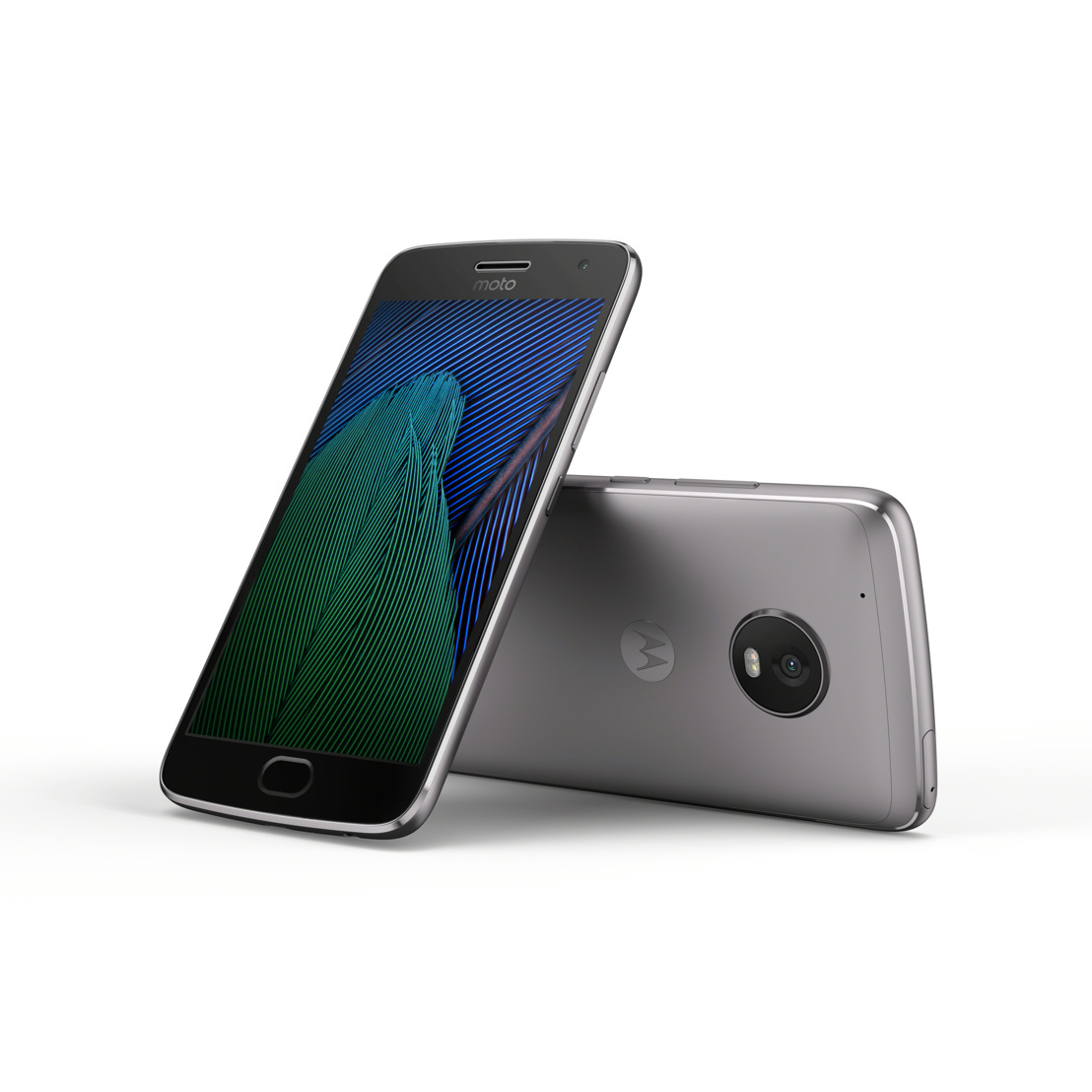 De nieuwe Moto G⁵ en Moto G⁵ Plus: iedereen premium!
Vrijdag 24 februari 2017 —

Beste journalist(e),
Iedereen wil een hoogwaardige smartphone zonder daarvoor zijn bankrekening te moeten plunderen. Uit de Global Mobile Value Index, een onderzoek bij maar liefst 12 000 volwassenen in 9 landen, worden de levensduur van de batterij, kwaliteit van de camera, uitzonderlijke schermkwaliteit en weergave als kenmerkend voor een premium smartphone geduid.
Een meerderheid is bereid meer te betalen voor die premium functies die ze het meest waarderen. Zo wil 76% best meer uitgeven voor een smartphone met een batterij die het lang uithoudt, 66% verklaart te willen bijpassen voor een verbeterde camera die de pittoreske momenten haarscherp vastleggen.
En toch … bij Lenovo Moto vinden ze dat deze premium features niet per sé aan een meerprijs beschikbaar moeten zijn. Dit is de filosofie van de nieuwste generatie Moto G-smartphones die aan de vooravond van Mobile World Congress zijn voorgeteld: de Moto G⁵ en Moto G⁵ Plus. Opnieuw worden premium features voor iedereen toegankelijk gemaakt. Maar deze keer komen ze in een metalen behuizing en opvallende, nieuwe look. Elegantie, kracht en kwaliteit is de winnende combinatie eigen aan de Moto G legacy. Omdat anders beter is.
U leest alle details in onderstaand persbericht.
_______________________________
UK Press Release
Premium For All: Meet the new Moto G5 and Moto G5 Plus
26 February 2017 - Lenovo, through its Subsidiary, Motorola Mobility, today launched worldwide the next generation of Moto G.
What do people crave in a smartphone? High quality without breaking the bank -- with the bells and whistles that make for a premium device and experience.
A battery that goes the distance. Photographer-quality camera. Striking screen resolution and display. After conducting our Global Mobile Value Index survey, that's what nearly 12,000 adults in nine countries told us they consider premium in a smartphone.1
And while many of you are not looking to spend an arm and a leg simply because you're buying a new phone, smartphone users we surveyed will put their money where their mouth is. A majority of people around the world are willing to pay more for the premium smartphone features they value most: 76 percent will pay more for a phone with a battery that can keep up with their busy lives and 66 percent will pay up for an enhanced camera to capture life's picturesque moments.1
Yet it doesn't have to be this way. Enter Moto G5 and Moto G5 Plus-- the fifth generation of the Moto G family. Once again, we're offering premium features for all. And this time, it comes with a metal design and striking new look. Power, value -- and now beauty. An unexpected combination, because different is better.
The Next Generation Moto G5 -- Never Settle
You won't have to compromise on style, performance or price with our fifth-generation Moto G, the first with a head-turning, metal design that looks as great as it performs. Available in Lunar Gray or Fine Gold, it's easy to fall for its stunning good looks. The sleek, aluminum design speaks to user preferences: between plastic, metal and glass, 48 percent of people prefer smartphones made of metal.1
With an all-day 2800 mAh battery, you can go from morning to night without needing to charge. When it's time to power up, never slow down. The 10W rapid charger gives your Moto G5 hours of power in just minutes.2 Speaking of speed, the powerful 1.4 GHz octa-core processor gives you fast access to photos, apps and everything in between -- no annoying stutter or lag time.2 Locking your phone to keep your information secure, or unlocking to access your favorite app is also easier than ever with a simple touch of the fingerprint reader.
Need stunning photos for social media? A phone with a high-quality camera is important to many of us.1 Moto G5 delivers with a 13MP camera and software such as phase detection autofocus (PDAF), enabling fast focus for sharper photos. Sit back and watch the "likes" roll in.
The New Moto G5 Plus -- Captivating Design. Unlimited Performance.
For all of the above features and more, turn your attention to Moto G5 Plus. With even faster speeds and the most advanced camera in its class, get everything you need without compromise. With precision craftsmanship and sleek metal design, Moto G5 Plus is both beautiful and durable.
When's the last time half the world agreed on something? Talking about smartphone cameras, that's when. Fifty percent of survey respondents agree they want a camera that delivers outstanding photos in their future smartphone.1 Moto G5 Plus gives you the most advanced 12MP camera in its class. The first Moto G5 Plus with Dual Autofocus Pixels, it locks onto the target in the blink of an eye so you never miss a shot. By utilizing 10x more pixels on the sensor, you can focus on your subject up to 60 percent faster than Moto G4 Plus. Sitting in the dark? We've got you covered there too, thanks to a large f/1.7 aperture and bigger pixels, which let in more light.
A phone that can keep up: people we surveyed around the world consistently noted the need for more battery life. In fact, 1 in 4 people globally are willing to pay over 20 percent more for a smartphone with a good battery.1 But with Moto G5 Plus, we made sure battery was king. Free yourself with a 3000 mAh all-day battery and fuel up fast with TurboPower™ charging -- up to six hours of battery life in just 15 minutes. Rest assured that Moto G5 Plus can keep up with your busiest days.2
Moto G5 Plus' 2.0 GHz octa-core processor and 4G LTE keeps your life smooth sailing… or at the very least, your apps.3 Enjoy quality playback of your favorite games and videos, and browse the web or stream music at lightning-fast speed, wherever you are.4 Forty-eight percent of people want a smarter display - with a phone that knows them better and discreetly sends notifications. Moto Display -- one of our most popular Moto Experiences -- does just this, letting you preview notifications without unlocking your phone. Want more Moto Experiences? Moto G5 Plus also includes Moto Actions and a new experience: One Button Nav, which lets you quickly navigate through screens using the fingerprint reader. More than half of people around the world tell us they didn't know they wanted many of the features available on their smartphones -- but now they can't live without them. We get it. That's how we feel about Moto Experiences, too.
And, with the Google Assistant, you can send messages, make calls, navigate, manage everyday tasks and more, just by holding the Home button. We've worked with Google to make sure the Google Assistant works well on the new Moto G family.
Availability and Pricing
Can't wait to get your hands on them? Moto G5 and Moto G5 Plus will be available beginning in March in various countries across Latin America, Europe, Asia Pacific and North America. Find Moto G5 starting at €199 with 2GB RAM/16GB storage. Moto G⁵ Plus starts at $229 USD with 2GB RAM/32GB storage and €279 for 3GB RAM/32GB storage.
Please check with your local PR rep for exact local details.
1Survey was executed by KRC Research on behalf of Motorola and Weber Shandwick. A total of 11,928 interviews were completed online among a representative sample of adults age 18 or older in each of nine countries: Brazil (1130 interviews), China (1030), Germany (2096, reduced by weighting to 1048 when included in the global total), India (1107 interviews), Mexico (1068 interviews), Russia (1103), Spain (1065), the United Kingdom (2241, reduced by weighting to 1121 when included in the global total), and the United States (1088). All interviews were conducted from January 23 to January 31, 2017 in local languages. The figures have been weighted per country in order to be representative.
2Battery must be substantially depleted; charging rate slows as charging progresses. All battery life claims are approximate and based on a mixed use profile (which includes both usage and standby time) under optimal network conditions. Actual battery performance will vary and depends on many factors including signal strength, network configuration, age of battery, operating temperature, features selected, device settings, and voice, data, and other application usage patterns.

3Individual core processing speeds vary, and may not reach the maximum speed indicated.
4Certain features, functionality and product specifications may be network dependent and subject to additional terms, conditions, and charges. All are subject to change without notice.
For more information, product loans, images, or interviews with Lenovo Moto please contact our local PR agency.
About Motorola
Motorola Mobility LLC was acquired by Lenovo Group Holdings in 2015. Motorola Mobility is a wholly owned subsidiary of Lenovo, and is responsible for designing and manufacturing all Moto branded mobile handsets.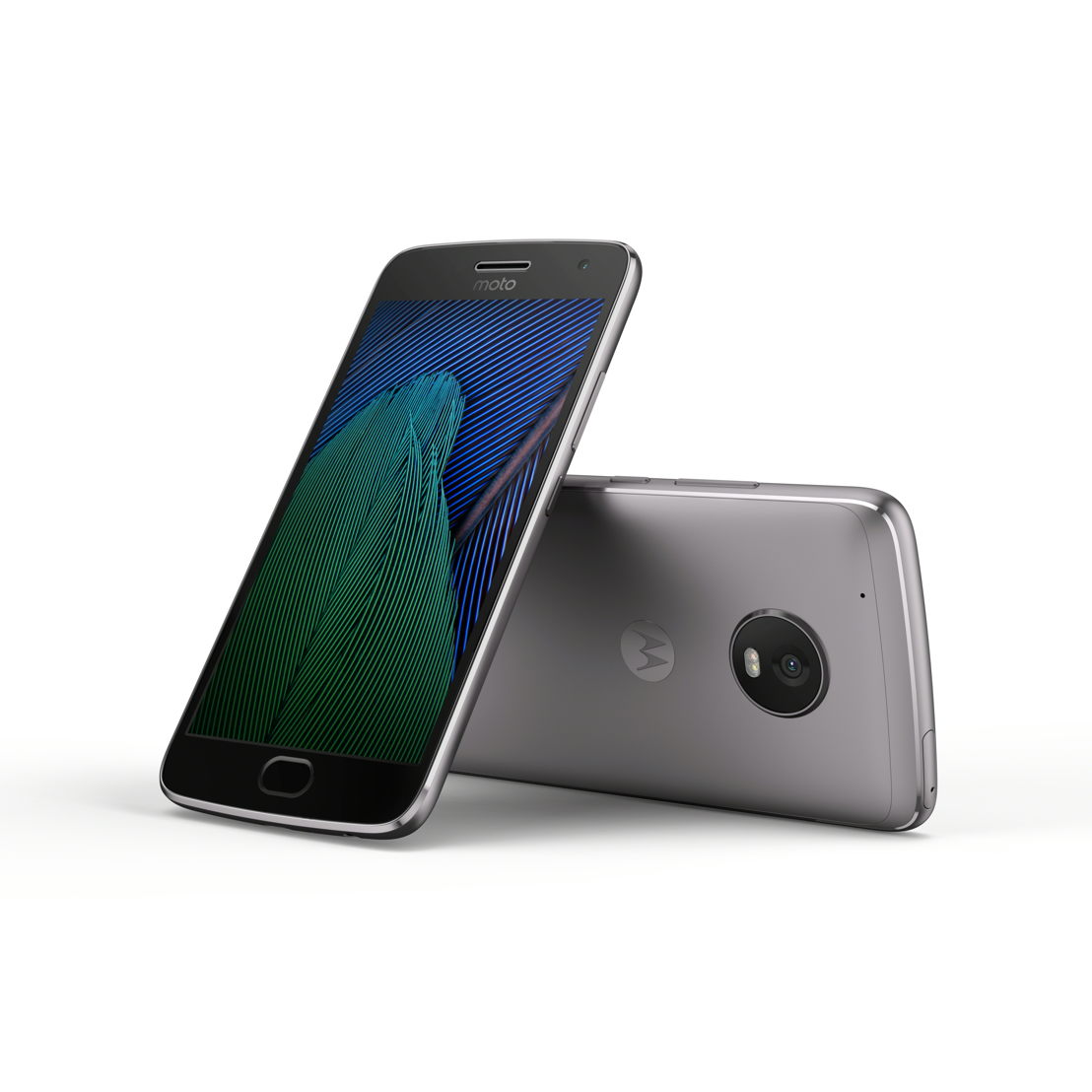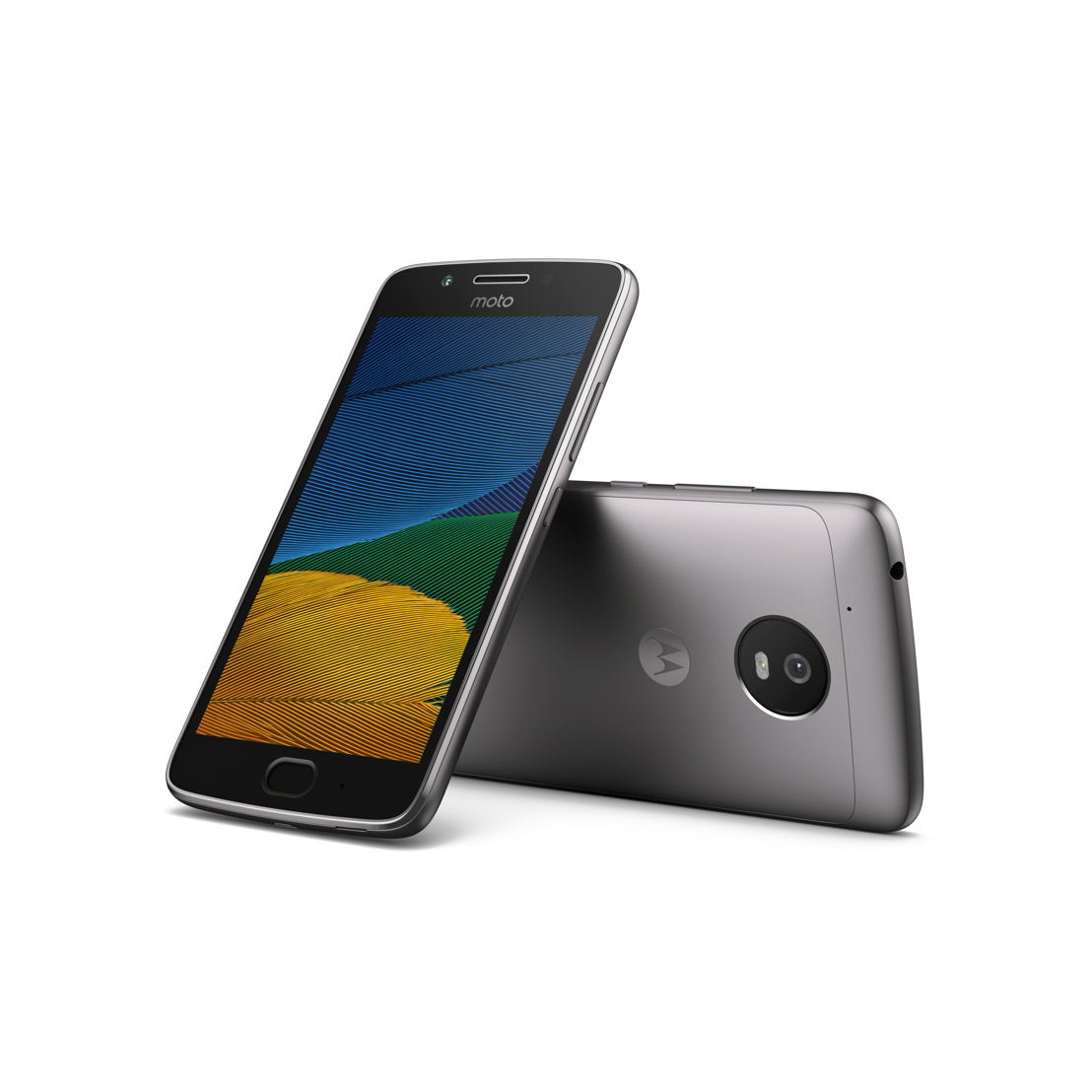 Claudia Petré PR Consultant at youEngine
Steven Platteeuw PR Consultant at youEngine