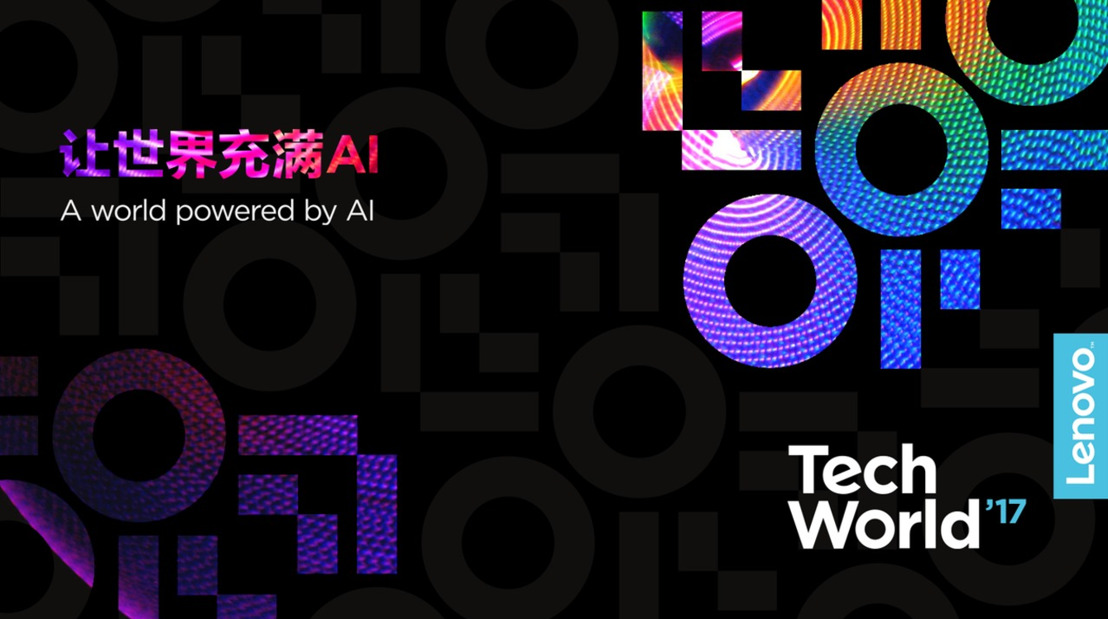 Lenovo imagine un monde basé sur l'IA
Jeudi 20 juillet 2017 — Si vous interrogez dix personnes sur le principe de l'intelligence artificielle (IA), vous obtiendrez certainement dix réponses différentes, dont la plupart seront correctes. C'est ce qui fait la beauté de l'IA : elle offre une foule de possibilités. Elle change notre manière de vivre et de travailler. Elle transforme la manière dont le monde fonctionne.
Lenovo Tech World se penche sur les concepts d'IA
Le sommet annuel Lenovo Tech World consacré à l'innovation est l'occasion pour Lenovo de partager sa vision de l'avenir de l'intelligence artificielle et de montrer comment des concepts basés sur l'IA nous simplifieront la vie. Les concepts restent un élément crucial du processus de R&D, car ils permettent de tester les limites et d'élargir les horizons. Grâce au regard neuf et au feed-back des clients, Lenovo est en mesure de créer la prochaine génération de technologie, de design et d'ingénierie.
Pour de plus amples informations sur les concepts que Lenovo a décidé de lancer à Lenovo Tech World, consultez le blog ci-dessous ou la page de l'événement.
De nouvelles couleurs pour la Lenovo Yoga Book
Lenovo a également annoncé aujourd'hui que la Lenovo Yoga Book se déclinerait désormais en deux nouveaux coloris : rouge rubis et blanc nacré. Vous trouverez ici de plus amples informations sur les nouvelles couleurs de la Lenovo Yoga Book.

Vous trouverez plus d'informations dans le communiqué de presse anglais suivant.
_____________________________
UK PRESS RELEASE
How We (Lenovo) See A World Powered by AI
Ask 10 people what does AI do, and you'll likely get 10 different answers. And many of them would be correct. That's the beauty of AI; it's capable of so many things.
AI will change how we live and work and how our societies operate. It's the next revolution of intelligence, answering questions like:
How can AI make our everyday interactions better?
How can we work smarter, not harder?
How can AI help at a system level, like in cities and neighborhoods?
We believe an intelligent future makes people's lives better, and that starts with smart devices. Cloud enabled devices – such as PCs, tablets, smartphones, smart speakers, smart TV and AR/VR – bring you content, services and experiences in a new way.
To do this, as a company and industry we have to get the ABCs – algorithm, big data, and computing power – of AI right. These factors together allow AI to make life better. Here's an analogy; Algorithm is the engine of your car, big data is the steering wheel of the car and computing power drives the car forward.
From a business point of view, we're investing heavily in this intelligent future. We're investing in people so we have the right level of expertise across every aspect of our company. We're investing in the right structures – in March, Lenovo Research officially launched its Artificial Intelligence Lab which includes more than 100 researchers across the globe. These researchers are looking at every element of what AI is today and what it will be in the future. And we're investing in some of the most exciting burgeoning technologies and partnerships that will drive this intelligent future.
Today at our third annual Lenovo Tech World innovation summit, we're sharing our vision for the future of AI and showing how concept devices enabled for AI can make life better. Concept products continue to be an important part of our R&D process because they let us explore and push boundaries. We need this kind of fresh thinking and consumer feedback to create the next generation of technology, design and engineering.
Here are some of the concept products we're most proud of:
CAVA is a new kind of virtual assistant. It uses deep learning-based face recognition systems and natural language understanding technologies to manage calendar events and remind you based on your habits. CAVA can also understand the meaning of a message and based on that make recommendations to your calendar. For example, it can suggest when to leave for an appointment by analyzing weather and traffic data.
daystAR is an optical display with an independent vision processing unit and free-formed surface lenses with a 40-degree field of view. Using the Lenovo AR Platform developers can use daystAR to create applications across a variety of industries. With services like Cloud Object Recognition, Remote Assistance, Multiplayer Interaction, and 3D Content Manager, you can scan, upload, and edit 3D content through the platform.
SmartVest promises to make managing your cardio health easier. The 12-lead medical grade smart clothing garment uses 10 textile sensors built into the ECG clothing to monitor cardiac activity. It records ECG signals in real time 24-hours a day and identifies abnormalities, such as tachycardia or atrial fibrillation. Athletes can use it to get accurate real-time heart rate and heart rate variability analysis. The garment sends an alert when your cardiac activity becomes unsafe.
Our latest AI business innovation for customer service is the Xiaole platform. The platform constantly learns from conversations with customers and adjusts accordingly to provide a personalized and customized user experience 24 hours a day. Xiaole helps solve technical issues customers may experience with a device.
Today, many smart speakers only give you voice services. We developed SmartCast+, an intelligent, interactive speaker, to do more – it recognizes sounds, objects and delivers AR experiences. It makes learning fun and immersive like with the fairy tale module where children can learn Chinese, project their illustrations and Chinese subtitles while listening to the lesson.
I hope these concepts show you that the future of AI is limitless, and that you can now better envision how the power of big data and AI can build a smarter, more connected world.
Be sure to visit our event page here to check out some more of the concept products and solutions we introduced at Lenovo Tech World.