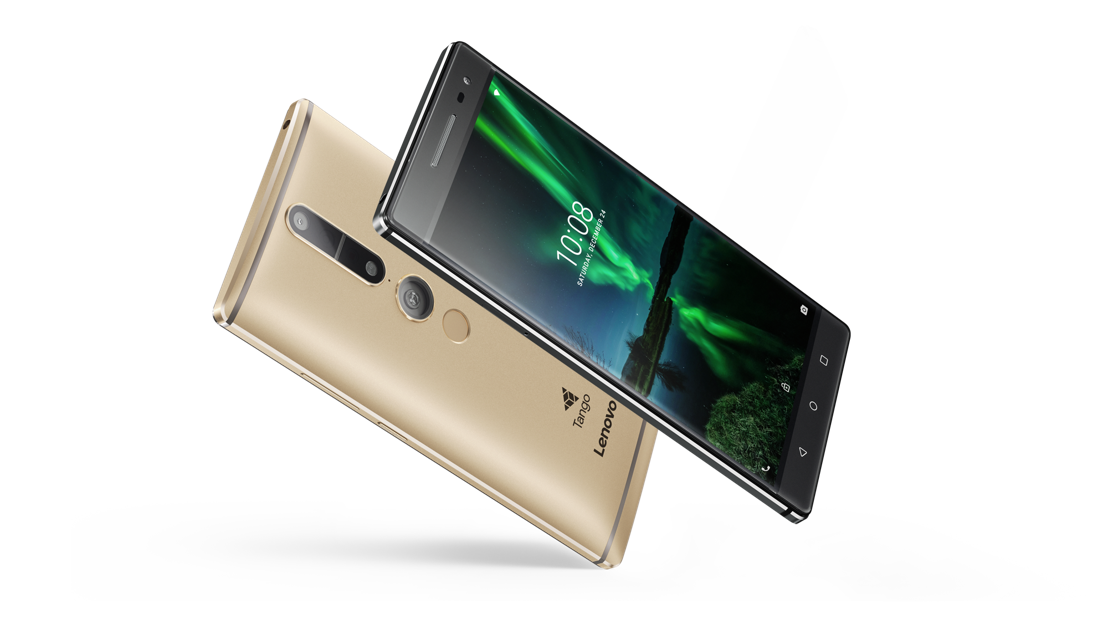 Lenovo onthult PHAB2 Pro, 's werelds eerste consumer smartphone met Tango-technologie
PHAB2 gamma brengt aantrekkelijk geprijsde smartphones met augmented reality (AR) features
Woensdag 8 juni 2016 — SAN FRANSISCO – 9 juni, 2016: Vandaag lanceert Lenovo op zijn innovatiebeurs Tech World 's werelds eerste commerciële smartphone met de Tango-technologie van Google. Er werd al enige tijd gespeculeerd over de nakende launch van de PHAB2 Pro, maar nu is het dus een feit. Daarnaast introduceert het technologiebedrijf de PHAB2 Plus met dual-camera en PHAB2 smartphones, beiden met augmented reality (AR) features aan een aantrekkelijke prijs.
Maar de publiekstrekker is ongetwijfeld de PHAB2 Pro. Zijn geavanceerde AR-functionaliteit wordt geactiveerd danzkij een 16 megapixel RGB camera, een fisheye camera en een diepte sensor. 16 megapixel RGB camera, een fisheye camera en een diepte sensor. Drie technologieën worden hierbij gecombineerd: motion tracking, diepteperceptie en ruimtelijk inzicht. Dankzij motion tracking registreert de PHAB2 Pro zijn locatie in 3D. Via diepteperceptie analyseert het de directe omgeving door oppervlakten en obstakels te detecteren. En nu voor de eerste keer ooit, kan de smartphone zijn omliggende objecten en omgeving visualiseren en begrijpen aan de hand van sensoren met meer dan 250 000 metingen per seconde.
Het resultaat is een revolutionaire gebruikservaring zonder weerga dat een enorm potentieel aan toepassingen en nieuwe apps mogelijk maakt. Zoals Lowe's Vision dat klanten toelaat om een toekomstig interieur te meten en driedimensionaal te visualiseren inclusief alle objecten en apparaten.
Ook de aantrekkelijk geprijsde PHAB2 Plus en PHAB2 mogen gezien worden en zijn voorzien van AR-features. De PHAB2 Plus heeft twee 13MP camera's, f1.8 lenzen en dezelfde Fujitsu Milbeaut® beeldsignaal processor die in de Leica fotocamera is geïntegreerd. De PHAB2 biedt een betaalbare AR-smartphone met een configuratie die vaak alleen in higher-end modellen is terug te vinden.
Prijzen en beschikbaarheid:
De toestellen zullen in september op de Europese markt worden gebracht. De PHAB2 is er vanaf € 199 incl., de PHAB2 Plus moet € 299 incl. kosten terwijl de PHAB2 Pro vanaf € 499 incl. beschikbaar zal zijn. Locale prijzen werden nog niet gecommuniceerd.
http://news.lenovo.com/TechWorld2016
UK Press Release:
Lenovo Unveils World's First Tango-Enabled Smartphone – PHAB2 Pro
PHAB2 family brings augmented reality to smartphones
SAN FRANCICO – June 9, 2016: Lenovo (HKSE: 992) (ADR: LNVGY) today launched the much anticipated PHAB2 Pro – the world's first Tango-enabled smartphone to enable artificial reality experiences – plus the dual-camera PHAB2 Plus and full-sized PHAB2 smartphones.
PHAB 2 Pro: World's First Tango-enabled AR Smartphone
Unlike any other phone, the PHAB2 Pro, powered by Tango technology – a set of sensors and software from Google that senses and maps its surroundings – makes a host of cutting-edge smartphone augmented reality (AR) experiences possible. For example, using AR apps, students can place true-to-scale virtual dinosaurs in their classrooms and enhance their learning through AR data overlays that appear while they walk around the creatures. AR gaming experiences let you play virtual dominos on your kitchen table, raise a digital pet in your bedroom and fight back swarms of aliens invading your house. With Tango technology the PHAB2 Pro can even begin to change the way people think about mapping indoor spaces to create new experiences like future augmented reality museum tours via the GuidiGO app. With Tango, the PHAB2 Pro offers unprecedented experiences on a smartphone that will continually learn and improve.
"Put simply, we wanted to take what was an amazing concept and transform it into a commercially viable mobile device," said Jeff Meredith, vice president and general manager of Android and Chrome Computing, Lenovo. "From the moment we saw Tango, we knew it could become pervasive, just like GPS. However, to truly make the PHAB2 Pro a game-changer, we developed it at an affordable price for mainstream consumers, delivering not just a bleeding-edge phone, but an all-around fantastic phone that's first to market."
"Tango enables our devices to sense physical motion and space and, as a result, has the power to change how we interact with our surroundings. We believe that devices with positional tracking functionality will be pervasive and are happy that the PHAB2 Pro will introduce these new capabilities, making your phone even more useful," said Johnny Lee, Engineering Director at Google.
"Lenovo needed a highly robust and dependable platform for Tango and we are extremely pleased they chose the Qualcomm Snapdragon 652 processor for its advanced technology and comprehensive design," said Alex Katouzian, senior vice president, product management, Qualcomm Technologies, Inc. "The close collaboration between Lenovo, Google and Qualcomm Technologies allowed this new and innovative user experience to be implemented completely in software on the Snapdragon 652, allowing us to meet Lenovo's aggressive deployment schedule without needing a separate co-processor or requiring hardware re-certification."
Homeowners can also now use their PHAB2 Pro to remodel their homes by visualizing real home furnishings in their living rooms and kitchens. Home improvement company Lowe's is one of the first partners to develop a Tango-enabled application, Lowe's Vision. The app empowers customers by leveraging Tango technology to measure spaces and visualize how products like appliances and décor, or materials like countertops or backsplash tile will all look and fit together in a room. With Lowe's Vision, customers will be able to control a new generation of augmented reality tools with a mere tap of the finger.
"Tango technology will allow customers to see how their home improvement visions translate into reality like never before," said Richard Maltsbarger, Lowe's Chief Development Officer. "By bringing the PHAB2 Pro to Lowe's, we want to empower customers with a tool to help them design, start and complete their home improvement projects with confidence."
The Technology Behind Tango
Three core technologies bring Tango experiences to life: motion tracking, depth perception and area learning. Through motion tracking, the PHAB2 Pro's "eye" sees its own location in 3D. Area learning tells the smartphone its location. Depth perception lets the device analyze the shape of the world around it by detecting surfaces and obstacles. And now for the first time ever, your smartphone can visualize and understand its surrounding objects and environment via sensors that capture more than 250,000 measurements a second.
Premium Smartphone Design
While Tango makes the PHAB2 Pro unique, the device stands on its own as a premium smartphone. It is powered by the Qualcomm® Snapdragon™ 652 processor, which brings efficient hardware integration and processing, leading 4G LTE connectivity, and cutting-edge time stamping and camera and sensor processing capabilities. Demanding computer vision processing is performed by a single, integrated and highly efficient Snapdragon processor with a tightly integrated suite of key modules including a DSP, ISP and integrated sensor hub. The Snapdragon heterogeneous computing platform is optimally balanced for a Tango workload and is designed for all-day use. The Snapdragon 652 processor also quickly processes and time stamps all the rich sensor data simultaneously received from multiple camera sensors, gyro and accelerometer, resulting in a fast, smooth augmented reality experience, where 3D AR graphic overlays track more naturally to the physical surroundings.
The PHAB2 Pro features Dolby AudioTM Capture 5.1 with Dolby Atmos® playback capabilities to help capture life's moments on video with great quality audio. With Dolby Audio Capture 5.1, you can use crystal-clear 5.1-channel surround sound to record and share the full panorama of your life, adding amazing richness, clarity and depth to your special moments. Making this possible are three microphones, spatial capture with noise reduction, along with an onboard 16mp camera that supports crisp video recording. Also, when you watch Dolby Atmos content over headphones, you'll feel like you're in the middle of the action on screen with immersive, moving audio. The 6.4-inch PHAB2 Pro boasts an intelligent Assertive Display with a pin-sharp QHD (2,560 x 1,440) resolution, capable of optimizing image quality based on ambient lighting and content.
To find out more about Lenovo's development of the PHAB2 Pro with Tango, please visit our newsroom at http://news.lenovo.com/TechWorld2016. Watch the livestream from Tech World here: www.YouTube.com/lenovo
PHAB2 Plus: Amazing Photos
Known for its photos, the PHAB2 Plus comes with two 13MP rear cameras that have instant focus, fast F2.0 lenses and the same professional-grade Futjitsu Milbeaut® image signal processor that powers the Leica camera. Shutterbugs can capture amazing pictures with crisp low-light shots, high contrast while retaining lifelike colors, high detail in the shadow areas and a captivating background blur. Meanwhile, the camera software incorporates a manual mode as well as other special effects.
PHAB2: Amazing Price
The PHAB2 offers an affordable AR smartphone with many of the attractive features found in higher-end models. PHAB2's AR mode, for instance, allows you to create more unique photos and videos by superimposing effects such as virtual backgrounds or cartoons onto your pictures – perfect for sharing on Facebook or Instagram. Other highlights include a huge 6.4-inch HD display, complete with a fast-focusing 13MP camera and 32GB onboard storage expandable via a microSD slot.
Pricing and Availability1
Pricing for the Lenovo PHAB2 will start at $199 (USD); PHAB2 Plus will start at $299; and PHAB2 Pro will start at $499. All will be globally available beginning in September. In the US, the PHAB2 Pro will be sold at select Lowe's stores nationwide and online by the end of the year. Pricing and availability may vary from country to country.
For the latest Lenovo news, subscribe to Lenovo RSS feeds or follow Lenovo on Twitter and Facebook.
1 Prices do not include tax or shipping or options and are subject to change without notice; additional terms and conditions apply. Reseller prices may vary. On-shelf dates may vary by geography and products may only be available in selected markets. All offers subject to availability. Lenovo reserves the right to alter product offerings, features and specifications at any time without notice.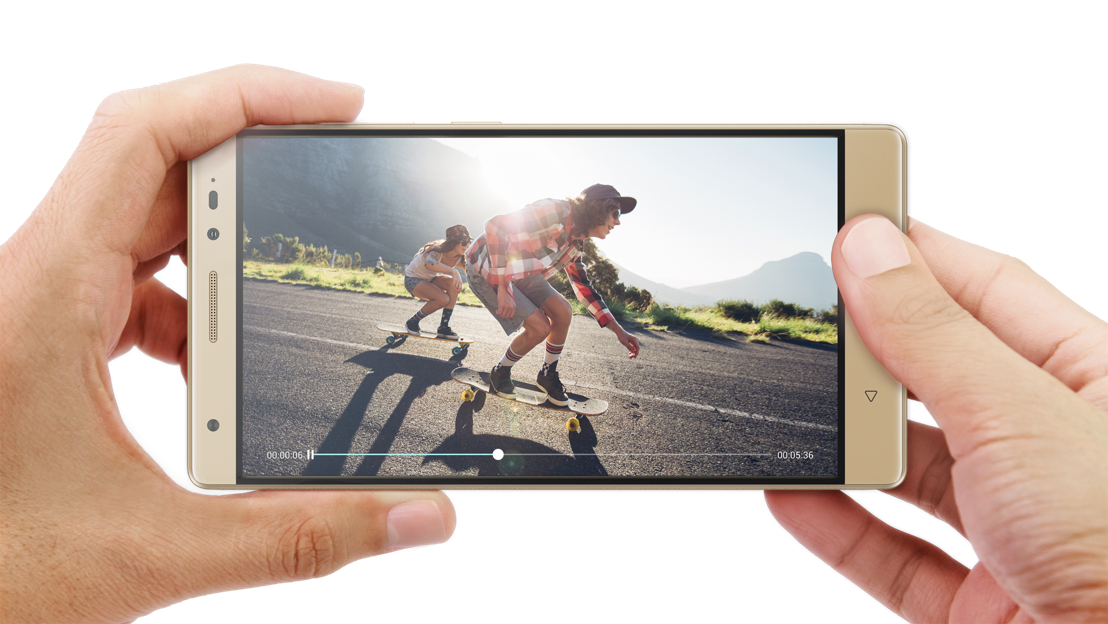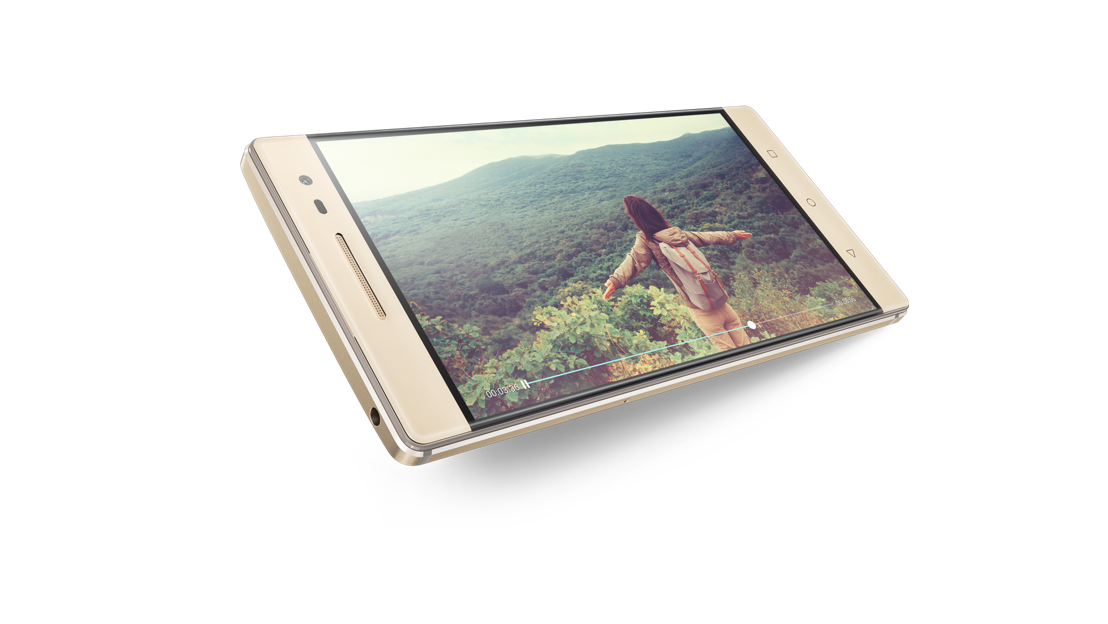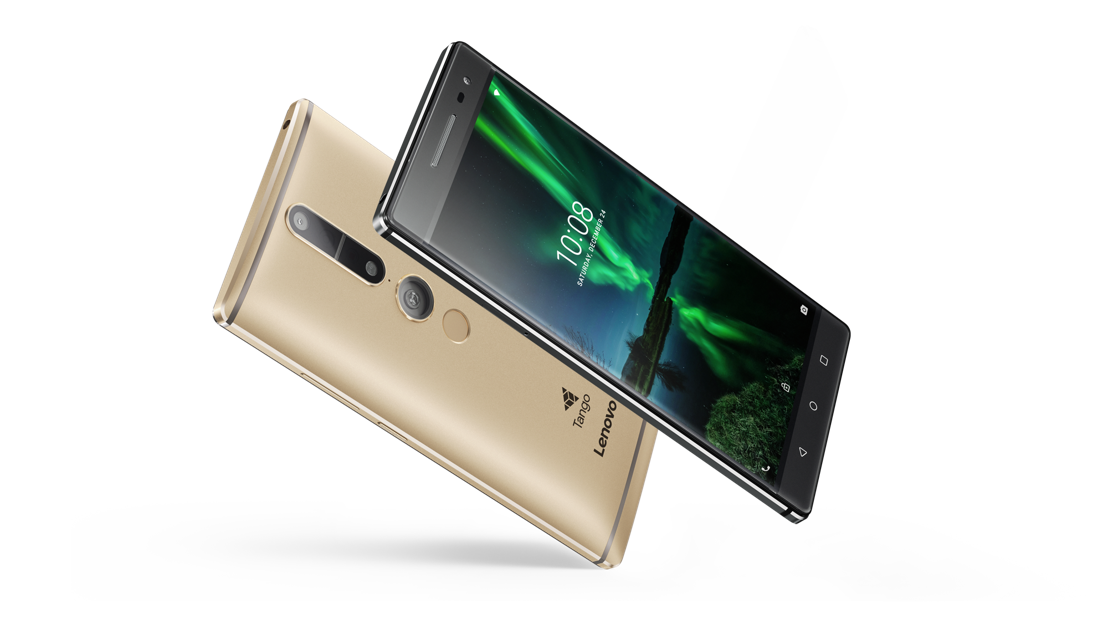 Steven Platteeuw Sr. Consultant at NewsEngine