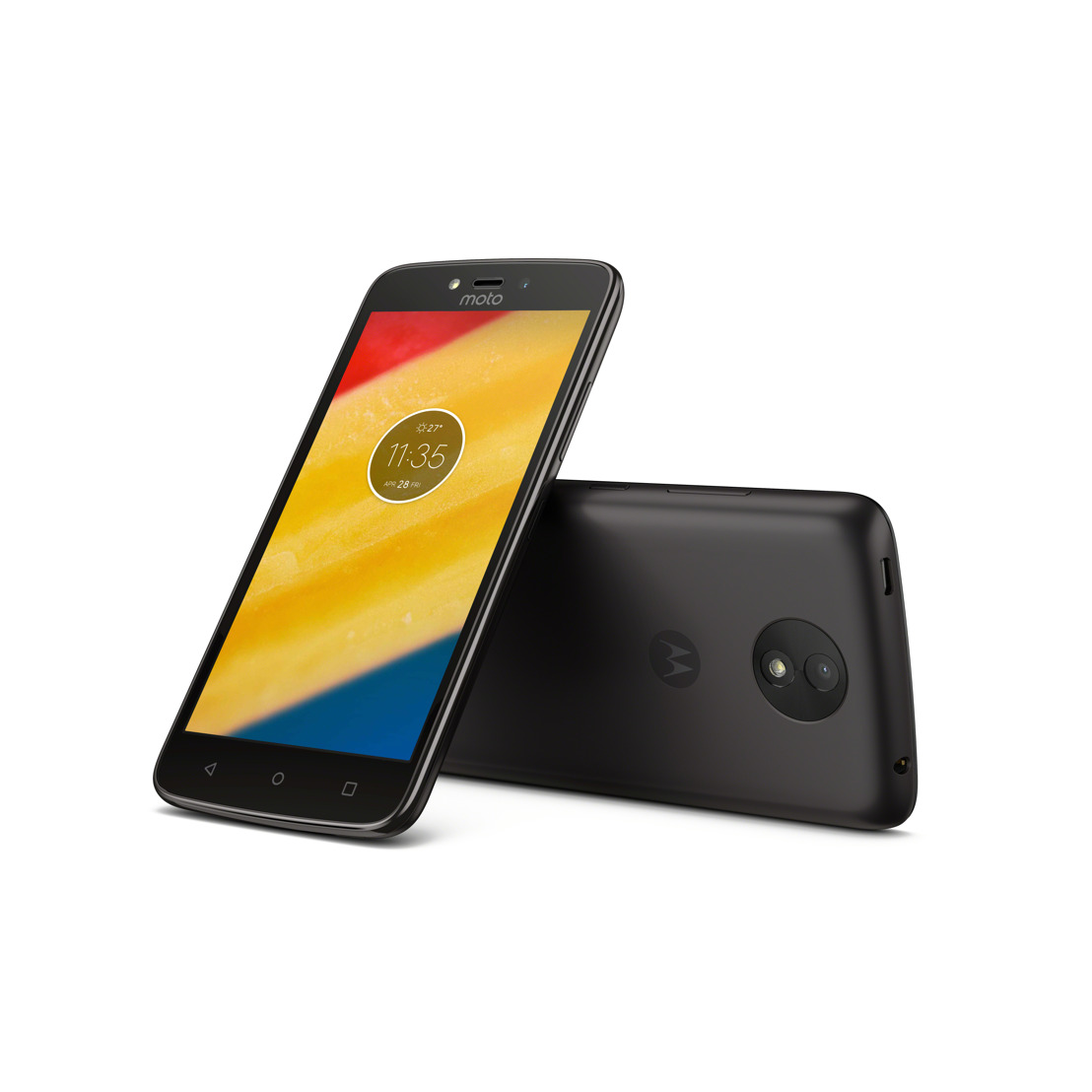 Moto C Plus, disponible en Belgique dès la première semaine de juin
Un appareil abordable pour chacun : une batterie puissante, de bonnes performances et une vitesse optimale
Mardi 16 mai 2017 — Motorola annonce le lancement du Moto C Plus* en Belgique. Le Moto C Plus est doté d'un grand écran, d'une batterie puissante et d'un appareil photo sophistiqué, le tout à un prix qui convient à tout budget.
Avec la batterie 4000 mAh1, plus besoin de trouver une prise de courant à tout bout de champ ! Il vous suffit, en effet, de recharger une fois pour un maximum de 30 heures d'utilisation. La fonctionnalité « dual SIM » vous permet de basculer facilement entre vos numéros privés et professionnels. Vous pouvez, en outre, vous offrir plus d'espace pour vos applis, vos photos et votre musique en glissant une simple carte microSD dans l'appareil.
Le Moto C Plus dispose aussi d'un puissant appareil photo, même en cas de faible luminosité. Avec un appareil photo de 2 MP à l'avant, vous voilà paré pour les meilleurs selfies. La lentille arrière de 8 MP avec flash LED vous garantit, quant à elle, les plus belles photos, selfies compris.
Téléchargez les photos ici.
Vous pouvez trouver les spécifications en annexe.
Prix et disponibilité
Le Moto C Plus sera disponible dès la première semaine de juin au prix indicatif de 119 € dépendant des spécifications (1GB RAM/ 16GB) dans les coloris noir et blanc.
*Le Moto C ne sera pas lancé dans le Benelux, seul le Moto C Plus y sera proposé.
_____________________________
UK PRESS RELEASE
Get the trusted essentials you crave with the new Moto C & Moto C Plus
Choosing a smartphone can be a difficult decision. How much does it cost? How long does the battery last? Does it come in a variety of colors? The decision becomes even harder when you want an affordable device with the essentials you crave.
Find everything you're looking for in an essential smartphone with the new Moto C and Moto C Plus – two affordable devices packed with features that give new smartphone users the battery life, performance and speed they need.
Moto C – Packed With The Essentials
Say goodbye to boring with the updated design, micro-textured back cover and vivid display of Moto C. Available in Metallic Cherry, Pearl White, Fine Gold or Starry Black*, Moto C is impressive any way you look at it.
Keep moving without stopping to recharge. Moto C features a long-lasting 2350 mAh1 battery so you can focus on what you want to do, not whether you'll have enough power to do it. In addition to the long-lasting battery, the quad-core processor and 4G speed2 lets you toggle between apps, stream music, watch videos and play games with ease. Swipe and scroll through your favorite websites or quickly update your social media status with the efficient processor.
Never miss a moment – even in the dark. Take selfies that are worth sharing with the 2MP front-facing camera featuring its own selfie flash. And with a separate 5MP rear-camera and LED flash, you can capture great photos wherever you are.
Moto C Plus – Power That Moves You
For more trusted essentials, say hello to the new Moto C Plus. Moto C Plus offers a larger display, a more powerful battery and more advanced camera, at a price that fits your budget.
Say goodbye to having to search for a power outlet thanks to the 4000 mAh1 battery. With Moto C Plus, you'll have the power you need for up to 30 hours on a single charge. As you go through your busy day, switch effortlessly between work and personal phone numbers with the dual SIM slots in Moto C Plus, or add more room for apps, photos and music by popping in a microSD card.3
Moto C Plus also features a powerful camera, even in low light. With a 2MP front-facing camera and selfie light and an 8MP rear-camera with LED flash, you'll always get beautifully sharp photos and selfies.
Availability and Pricing
Moto C and Moto C Plus will be available beginning this spring in various countries across Latin America, Europe and Asia Pacific. Find the 3G version of Moto C starting at €89 with 1GB RAM/8GB storage, and the 4G option starting at €99 with 1GB RAM/8GB storage. Moto C Plus starts at €119 with 1GB RAM/16GB.
*Color options vary by country and channel.
1 All battery life claims are approximate and based on an average user profile that includes both usage and standby. Actual battery performance will vary and depends on signal strength, network configuration, features selected, and voice, data, operating temperature and other application usage patterns. 4000 mAh is the typical capacity
2 Certain features, functionality and product specifications may be network dependent and subject to additional terms, conditions, and charges. All are subject to change without notice. The secondary SIM may not function in regions where a 2G network is not available.
3 Actual available capacity of user storage and internal memory is less because the operating system, software and other functions which utilize part of this capacity. The available capacity may change with software updates . microSD card sold separately. Content with DRM restrictions may not be able to be moved to the card.
Designed and manufactured by Motorola Mobility, a wholly owned subsidiary of Lenovo.
MOTOROLA, Stylized M Logo, MOTO and the MOTO family of marks are trademarks of Motorola Trademark Holdings, LLC. Android is a trademark of Google Inc. All other trademarks are the property of their respective owners. © 2017 Motorola Mobility LLC. All rights reserved.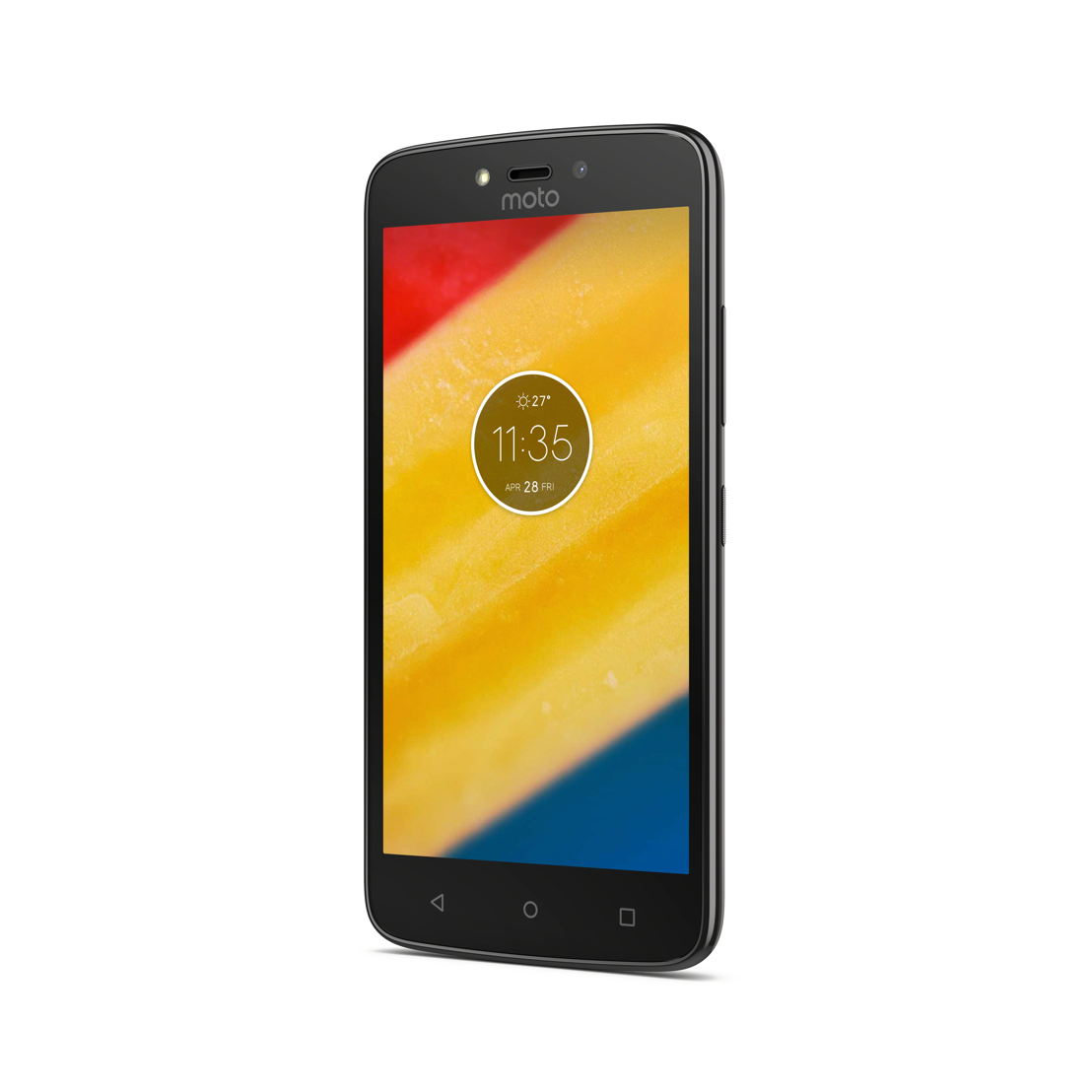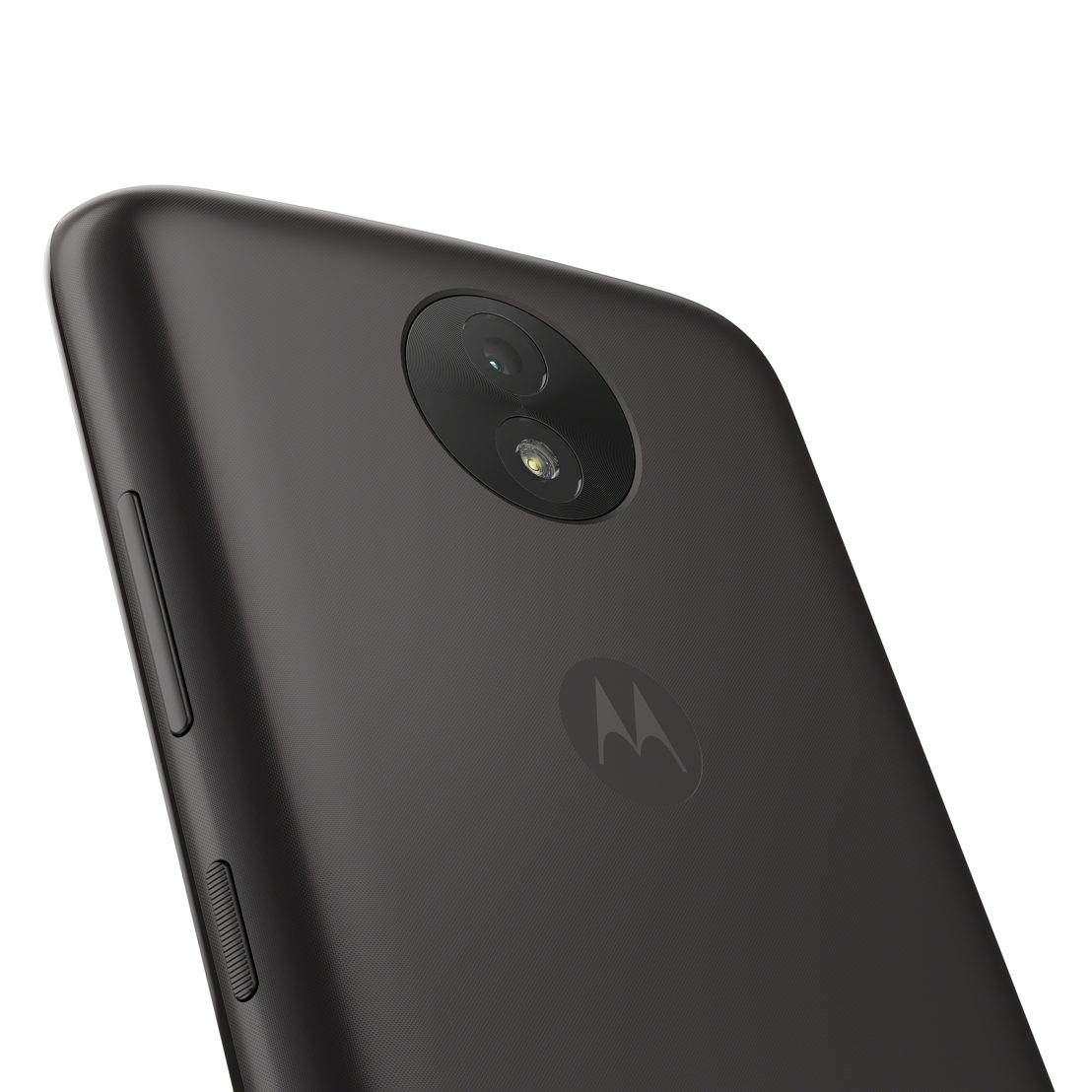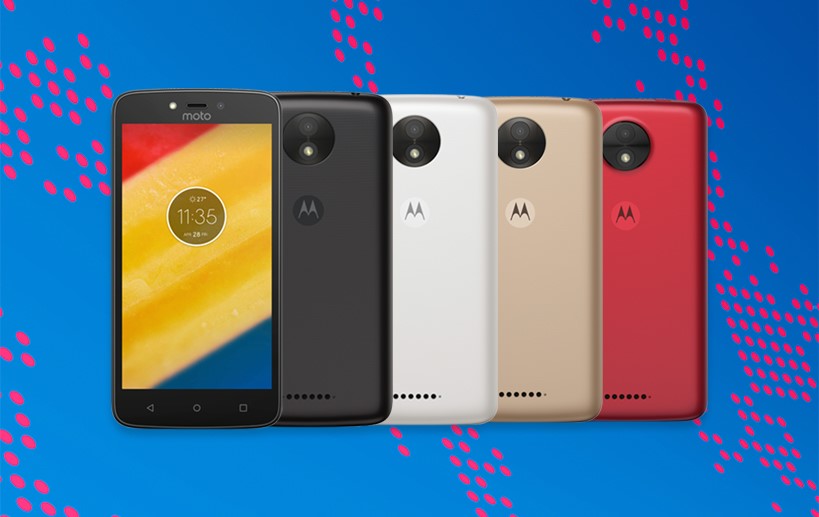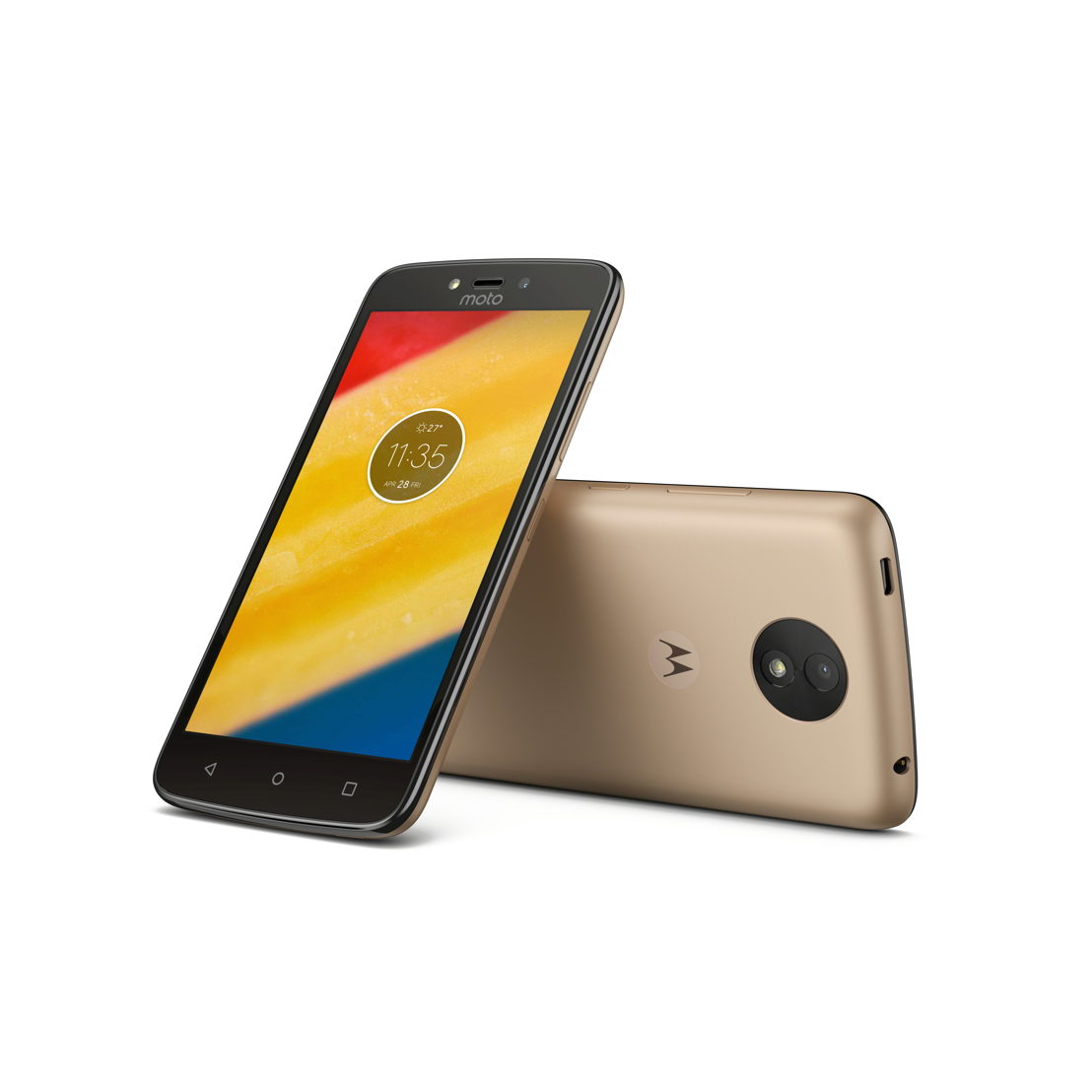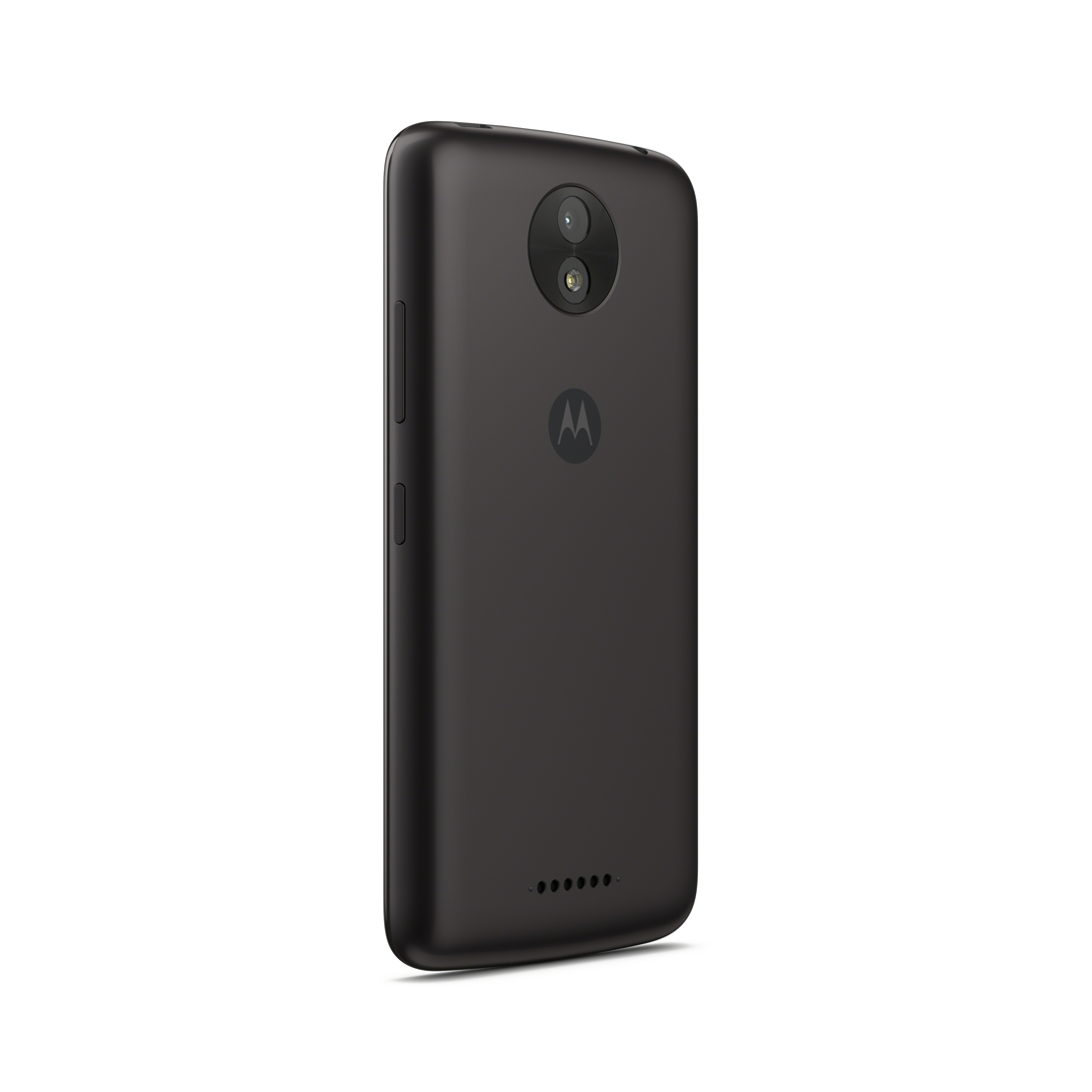 Claudia Petré PR Consultant at youEngine